It is nice to have your own website store because you have the power to manage it from the beginning., As well as creating brand awareness and content that you think is suitable for your business brand. You can't do that by using online marketplaces. One of the ways for you to increase your website traffic is On-page SEO. 
Surprisingly, there is an SEO application law that you can apply to learn about SEO in detail. But, the SEO career program acceptance rate is high, but it is not possible.As you should know, one of the elements for On-page SEO that is crucial is SEO keywords. So, let's start from the beginning.
Read Also: Malaysia Remains Attractive Trends for E-Commerce This Year
What is SEO Keyword
SEO keywords (also known as "keywords" or "keyphrases") have been added to online material so that search engine rankings for these terms may be improved. Most keywords are found through the research phase of keywords and are selected on the basis of search volumes, competitiveness and trade intentions.
Want to Put Digital Ads Everywhere Without Hassle?
Get the 360 digital marketing experience via Ginee Ads. Put your ads anywhere at any time, do them all in just one place!
When you use the right SEO keywords, it will help your website to be at the top of Google's ranking. If you are not utilizing enough SEO keywords, your website will be invisible. 
How Many Keywords are Good for SEO?
The precise amount depends on your budget and desired outcomes timeline. For most small companies it is suggested to target around 5 keywords (each having a monthly search volume of 100+). Some companies may find that little, however selecting 5 keywords does not imply that your site will only have five keywords and 5 keywords visitors.
5 Best SEO Keyword Searching Tool
If you are stuck and don't know where to begin with SEO Keywords on your content, you could try SEO tools. You can just simply use the Google SEO tools, and there are various kinds of Google SEO for you. By using SEO keyword search tool, you can learn how to do SEO for website step by step
The top free keyword research tool is Google Keyword Planner. Google Keyword Planner free for anyone especially for small business owners who needs 
But, to make it easier, here is the best keyword research tool other than Google keyword tool:
Ahrefs
Ahrefs is an SEO software package including tools for generating links, research with keywords, competition analysis, monitoring of ranks and site audits. Most of the capabilities inside Ahrefs are intended for marketers.
Don't Know How to Set Up Digital Ads? Don't Worry!
Set up Google, Facebook, TikTok Ads, and more with Ginee Ads. The best part is you can do all of this in one place. Check it out now!
Ahrefs are usually used by small businesses who do the SEO by themselves, SEO agencies who have multiple clients, "in house" marketers that run marketing campaigns for the employer, affiliate marketers who have different sites, and also, SEO consultants. 
SemRush
SemRush is a comprehensive tool suite designed to improve internet presence and uncover marketing insights. Their tools and reports may be used by marketers working in the following services: SEO, PPC, SMM, Keyword Research, Content Marketing, Campaign Management, PR and PR.
By using SemRush, you can easily track the data of your website. From there, you can fix anything that is not working for the website. Also, SemRush is a keyword research tool (free) for you. 
SeoQuake
SeoQuake is a free browser plugin that offers organic research information by clicking on a button. SeoQake, now supported by Mozilla Firefox, Google Chrome and Opera, may give settings for search engine results listings. SeoQuake offers other helpful tools, like an SEO audit, a Keyword Density Report, internal / external link analysis and social metrology, along with organic research data.
By using their keyword generator, it can help you to use the right keyword for your website. . By increasing your website traffic, you can generate more traffic to your website. So, you can gain more money, more products to be delivered to your customers. 
Ubersuggest
Ubersuggest is a free SEO tool that specializes in generating new keyword ideas. Originally founded as a tool that scraped Google Suggest terms, Ubersuggest was recently acquired by entrepreneur Neil Patel, who has since expanded the feature set significantly.
By using Ubersuggest, you do not have to worry about what is the right keywords to use. Just simply use their SEO tool, and they will generate new keywords ideas that will help you to stay on the top of Google's ranking. Easy peasy!
Moz
Moz is a famous all-in-one SEO tool for exploring and monitoring site characteristics. The programme is offered in two ways: free and complete subscription. It is also a free keyword research tool for Youtube.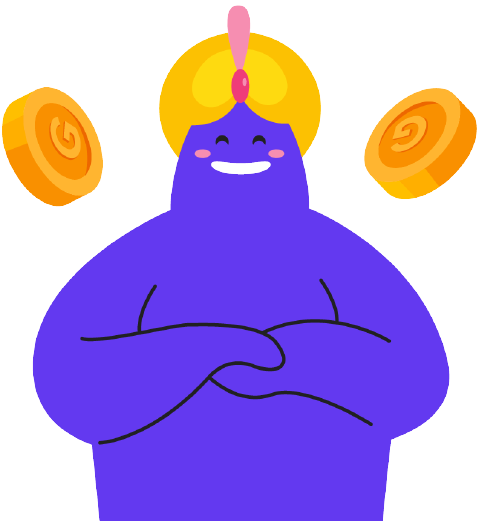 Enjoy Reading Our Article and Want to Know More About Ginee?
Are you an online seller that has lots of stores from multiple marketplace like Shopee and Lazada?

Well, you're in luck because Ginee can help you boost your business's efficiency and profits!
For small businesses, you can try their package to learn how to do SEO for free.By doing so, you can track the weaknesses of your website that is holding it back from getting visitors. You don't want your website to be alone without any customers lurking around. 
Read Also: Business License and How to Apply Them in Malaysia
Choose the Right Tool for Your Business Website
You might think that SEO is not important to your business, but you are wrong. From now, you have to change your mindset about SEO. SEO helps your online website business to be a presence among the best websites out there. To compete with other existing websites, you need to utilize SEO as much as you can. Don't be afraid of taking the risks.
In order for you to be top of Google's ranking, you need to have the right SEO keywords. But how are you going to find it? Simple, you can use the 5 best SEO searching tools such as Ahrefs, SemRush, SeoQuake, Ubersuggest, or Moz. Don't complicate your life by thinking of new keywords if you can just use the keyword tools.
Do You Want to Increase Your Website Traffic? Ginee is Here to Help You.
Since you know and understand the importance of SEO for your website, you are still searching for the best among the best help that you can get. You can stop searching it now because Ginee Malaysia is the best website for you. Be part of Ginee-us and register it now to enjoy the benefits for free. 
Upload Products to Shopee and Lazada

Automatically

! How?
Ginee product management allow you upload products to all of your online stores from all marketplace just once! Save time, save cost, save energy, join Ginee Now!