How many social media applications do you have in your phone?
How frequently do you check your social media?
Social media has become part of Malaysian daily life. You use your social media as a medium to communicate with your online friends, to find the latest news and gossip, and to post your outfit of the day. Sometimes, Malaysian like to participate in online activities such as trolling others and created hashtag like #Koyak.
To become more efficient, some social media are taking a big change and creating an online shopping experience through their platforms. It created another platform for business owners to use their social media to promote and sell their products.The term is called social commerce. So, what is social commerce?
Social Media's New Feature: Social Commerce
Social commerce is another alternative for the sellers to promote and sell their products or services directly through social media such as Instagram shop. In this way, it will make it easier for the Instagram users to buy directly from the app rather than having to deal with third parties. Quick and time efficient!
Do You Want to Manage Multiple Marketplace Just by Single Person?
Of course you can! You can handle multiple stores from all marketplace just by single dashboard. Cut your Business's cost, and Boost your Efficiency at the same time.
What is Instagram?
Instagram is a favorite social media platform for those who like to upload their Outfit of The Day pictures, the picture of blue or orange skies, or their travelling pictures. Unlike Facebook, Instagram is a simplified version that focuses on mobile use and visual sharing. 
On Instagram, you can interact easily with your online friends. You can post your travel photos, and your followers can like or comment on the photo. It is really easy to get engagement from the followers if your photos are aesthetically pleasing to look at.
Want to download Instagram Reels of your favourite brands? We have the perfect website for you. Introducing Instagram Reels Download. You can use this IG Downloader to download photos, videos, stories and reels anytime, anywhere.
Instagram Shopping
Instagram has introduced a new feature dedicated to online business called Instagram Shopping. Instagram Shopping allows online business owners to sell their products or services through photos or videos. With this feature, online sellers could utilize Instagram Shopping to elevate their sales.
Before you register your business on Instagram Shopping, you might want to check Instagram shopping countries such as Instagram Shopping Malaysia. Some Instagram shopping not available in your region.
On top of that, you could use Instagram as a platform to brand your products. To attract more potential customers, your Instagram content can be minimal or colourful. Remember, branding is very important in every business. That is how customers know your story, and ideas.
How to Register Instagram Shopping?
Once you are familiar with the Instagram shopping tab, it will make your task easy for you to start.
Are you ready to gain income with Instagram Shopping? Here's how to set up Instagram Shopping:
Is Your Business Right for Instagram Shopping?
Before you register to be a seller in Instagram Shopping,  you need to know their Commerce Policies, Terms of use, Community Guidelines and more. Next, you must have your own website domain for the potential customer to buy directly from the business's website. You also need to check if you are in supported market and double check your account is a business or creator account, 
Don't Know How to Set Up Digital Ads? Don't Worry!
Set up Google, Facebook, TikTok Ads, and more with Ginee Ads. The best part is you can do all of this in one place. Check it out now!
Pick A Right Tool To Start the Onboarding Process

There are two ways to onboard your Instagram Shopping. The first one is setting up your shop in Commerce Manager or on a supported platform. Or the easiest way is to start directly within the Instagram application.
Shop Details in Commerce Manager
Here's a way for you to fill your shop details:
Choose the way you want your customers to complete their purchase by selecting a checkout method
Choose your sales channels for your shop. It can be Instagram, Facebook, or both.
You can add products to your shop by connecting the existing product catalogue or creating a new one.
Review your shop and submit to Instagram for review. 
How do I begin?
If your shop completed the basic requirements given by Instagram, you can start managing your Instagram shopping profile. But, it is not done yet if you do not have a Facebook business page, you need to have one since Instagram Shops is part of Facebook Shops. 
After you are done, you have to change your personal account into a business account. You may go to your setting and click Switch to professional/business account. Then, you need to connect Instagram to Facebook. Here's the steps for you to be done:
Select Edit Profile
Tap Public business information
Tap Page
Choose a Facebook page to connect.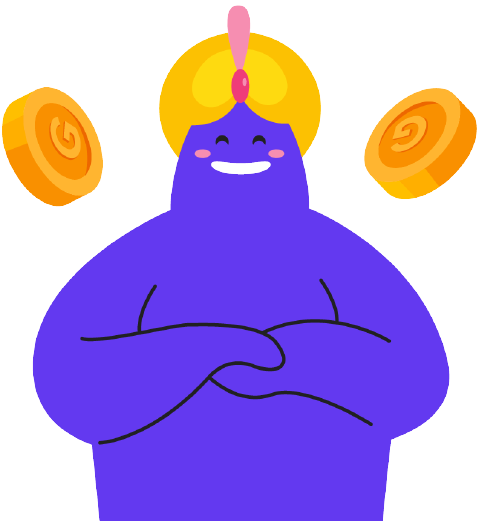 Enjoy Reading Our Article and Want to Know More About Ginee?
Are you an online seller that has lots of stores from multiple marketplace like Shopee and Lazada?

Well, you're in luck because Ginee can help you boost your business's efficiency and profits!
Upload Product Manually or With an Ecommerce Partner
The product catalogue is what attracts potential customers. Anyway, there are two ways for you to add a catalog which is Facebook's catalog manager and connect to a third-party ecommerce platform. By using Facebook's manager, you can set up Facebook Pay and it allows your customer to use Instagram Checkout.
For the third-party ecommerce platform such as Instagram Shopping Shopify. Here's the steps on how to connect it:
Create catalog product in Shopify
Add sales channel in Shopify for your Facebook Shop
Inside Shopify, choose which products to sync to Facebook as your catalog
Add a sales channel in Shopify for your Instagram Shop
Let's Make Some Money!
After you are approved by Instagram, you can turn on shopping mode for your Instagram account. You can go to Settings, tap Business, then tap Shopping. From there, you can choose which product catalog you want to connect to. The most important feature is you can add tags in images that lead directly to your products. 
Easy peasy, and you are done!
Integrate Your Shop Account With Ginee
Being efficient is one of the elements that an owner business should possess. Handling too many online marketplace accounts at one time could lead to nothing but disaster. You might be confused with the data, the inventory, and the customers. 
Learn more on how to integrate your online marketplaces account with Ginee Malaysia and try for free.. Just simply click on  Ginee Malaysia to register! Once you are joining Ginee, you will discover the magical feature of the apps that helps you to organize your business. 
Upload Products to Shopee and Lazada

Automatically

! How?
Ginee product management allow you upload products to all of your online stores from all marketplace just once! Save time, save cost, save energy, join Ginee Now!