How do I use keywords in PPC? In pay-per-click marketing, everything starts with a keyword. When you use Google or any other search engine, you type words into the search box to find what you're looking for.
The results that google keyword planner returns whether they are organic results or paid advertisements are there because they are relevant to the words in the search box. And if you want your ads to show up on the page, you have to bid on that keyword.
Read also: SEO Keyword Tools for Better and Quick Results Malaysia
Keywords vs. Search Queries
In casual conversation, the terms what is PPC keywords and search query are often used interchangeably, but there is actually a difference. What is the difference between a keyword and a search query?
Read also: What Are the Tips to Do PPC Keyword Research in 2021?
A keyword is an abstraction that you extrapolate from multiple search queries. A search query is the actual word or string of words that a search engine user types into the search box.
Want to Put Digital Ads Everywhere Without Hassle?
Get the 360 digital marketing experience via Ginee Ads. Put your ads anywhere at any time, do them all in just one place!
As search marketers, what you target are keywords. For example, one of your target keywords might be "sunglasses." When you bid on the keyword sunglasses, the search queries that trigger your ad might include variations like "women's sunglasses," "aviator sunglasses," or "sunglasses for small faces." These search queries all map back to your primary google keyword tool.
The Importance of Keyword Grouping
Because search queries have so much variance, best practices dictate that PPC marketers group their keywords into related clusters.
Effectively grouping and organizing your keywords improves your PPC strategy by en­abling you to create more relevant, Quality Score-friendly ad groups, text ads and landing pages.
The easiest way to get started is to use a keyword tool to break a large list of keywords down into smaller groups by theme. You can then break those groups into even smaller groups, forming a hierarchy, or tree structure. 
This structure will map to your how to choose keywords for Google Ads campaigns and the ad groups within those campaigns.
How Keywords Work in Your PPC Ads
Your text ads need to be relevant to the list of keywords you're bidding on in order to earn high Quality Scores, which determine where your ad appears and your cost per click (CPC).
The keyword you're bidding on should actually appear in your ad in order to show relevance to both Google and the searcher. The term the user searches on will appear in bold in the ad descriptions, so using the keyword more than once will really make your ad "light up".
Some tips for using keywords and how to find keywords in your PPC ads:
Try to use the keyword in the headline and once more in the description lines, if you can do so while still communicating benefits and including a call to action.
Bid on long-tail keywords, which have less competition and are therefore more targeted and less costly.
Consider dynamic keyword insertion, which inserts the searcher's exact search query into your ad, making it extra-relevant to them.
Use sitelinks to expand your ad and include more related keywords.
Keyword Match Types
When you bid on keywords, you have the option of telling Google how restrictive it should be when matching your ads against relevant search queries. There are three keyword match types, from least restrictive to most restrictive:
Board Match
This is the default keyword match type. Google will match your ad against the greatest number of possible queries. 
For example, if you bid on the keyword "massage," your ads might show when people search for longer phrases that include "massage," like "Malaysia massage" or "deep tissue massage therapist." Your ads might also show for closely related searches like "hot stone therapy."
Phrase Match
This match type allows you to tell Google to display your ad only when the search query includes a full phrase, such as "hot stone." (The words have to appear in that order.) Other words may be included in the search query before or after the phrase. 
Don't Know How to Set Up Digital Ads? Don't Worry!
Set up Google, Facebook, TikTok Ads, and more with Ginee Ads. The best part is you can do all of this in one place. Check it out now!
As of February 2021, the phrase match keyword type has been expanded to match more queries, as the broad match modified keyword type gets retired and absorbed into phrase match).
Exact Match
The most restrictive match type, exact match, tells Google to only match your ads to queries that are exactly the same, word for word, as your keyword.
Keyword Resources
Using a PPC keyword generator or keyword tool can be helpful in jumpstarting your PPC keyword research and discovery process.
But once you've found a batch of initial keywords, you need to be able to expand and continue to find the most relevant long-tail keywords for your PPC campaigns, as well as to eliminate the bad keywords that aren't an effective use of your PPC budget. Here 3 ways to find the right keyword for your resource:
Using a PPC Keyword Tool to Find Keywords
Using a PPC keyword tool provides immediate advantages to help you establish a list of PPC keywords for your ad campaigns. 
Rather than speculating based on what you know about your own business, you're able to quickly find hundreds of keywords that real people are using, with additional important data such as search volume, competition level, and estimated PPC costs for each keyword.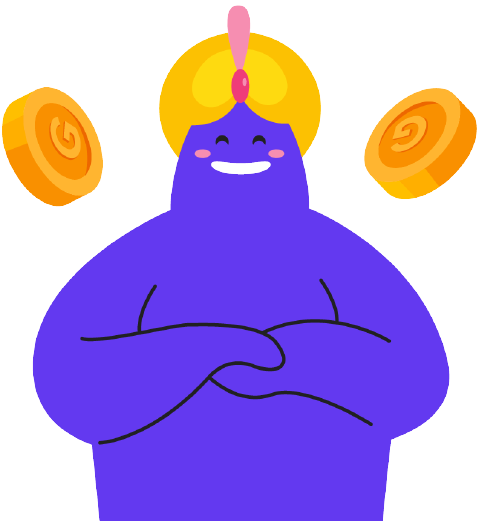 Enjoy Reading Our Article and Want to Know More About Ginee?
Are you an online seller that has lots of stores from multiple marketplace like Shopee and Lazada?

Well, you're in luck because Ginee can help you boost your business's efficiency and profits!
Selecting the Right PPC Keywords
A well-organized PPC campaign will include a number of different types of keywords with different levels of intent, such as:
Brand keywords
These are keywords that include your own brand name. Brand keywords are a no brainer; they tend to have very low costs and very high Quality Scores. In addition, they yield excellent results in terms of click-through rate (CTR) and conversion rate.
Commercial keywords
Commercial keywords are the most valuable terms in your PPC arsenal. These high-intent terms are generally used by prospects who are closest to the "bottom of the funnel" and most likely to buy.
Broader, low-intent keywords
In order to expand your account and your business's reach, it's important to also bid on some broader PPC keywords that have low intent, but help you increase brand awareness. You can increase your conversion rate on broad keywords through remarketing strategies.
Long-tail keywords
Long tail keywords are the longer, highly specific, unique phrases that are often very low-cost and have less keyword competition. However, long-tail keywords often have low volume and limited impressions too.
Competitive keywords
It's a good idea to allocate some budget toward competitive keywords. This allows you to get your brand and offerings in front of people who are searching for your competitors' products or services.
Grouping and Managing Your PPC Keywords
Once you've established a base of PPC keywords, you need to be able to put them to use in an organized way that optimizes your time and money investment. 
Through proper keyword grouping and organization, you stay organized and can target your customers more successfully, thereby improving Quality Score and reducing your costs.
Conclusion 
As with any element of paid search strategy, the structure is not a static element. Do review it periodically, especially if there are website updates. Site content and landing page changes are opportunities to evolve your structure.
However, if you follow these best practices, future changes should be incremental and save you from overhauls that take a toll on performance.
Ginee Malaysia
After you understand how to use keywords in a PPC campaign, the next step is to maintain your ads campaign to become more effective and can attract buyers. This thing, you will need Ginee Malaysia to help you manage your ads as well as marketplace stores in only a single dashboard!
With Ginee, you don't have to worry about having difficulty handling your ads in different platforms or your online businesses. Ginee has several features including product management, stock, order, promotion, Chat, and more. Register to Ginee Malaysia now, enjoy all the features for free forever!
Upload Products to Shopee and Lazada

Automatically

! How?
Ginee product management allow you upload products to all of your online stores from all marketplace just once! Save time, save cost, save energy, join Ginee Now!