Welcoming Ginee Chat's 2nd anniversary, as well as Chat v2.9 feature update developments, Ginee provides free services for Ginee's loyal merchants. The free service includes 1 month free use of Ginee Chat Basic and free adding 10 stores at once. This promo is available from 31 August to 30 September 2022.
Ginee Chat System Update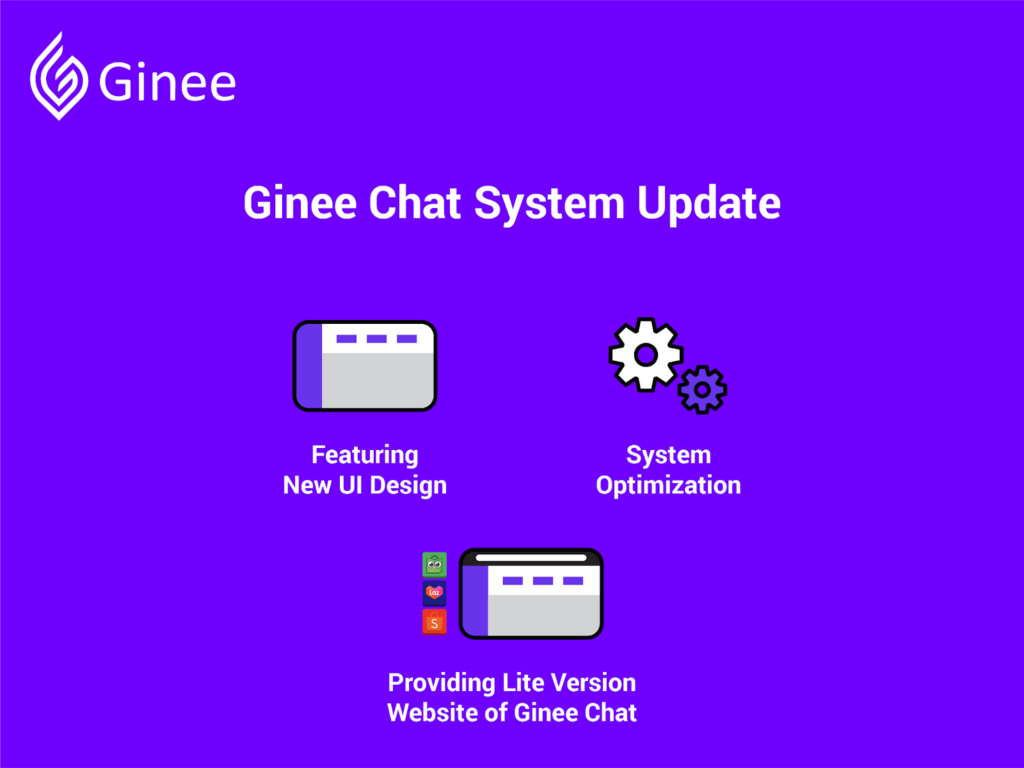 In addition to providing free services, during this Ginee Chat anniversary celebration, three types of system updates are available to help Ginee merchants operate the messaging marketplace more optimally. Here are the details.
Featuring New UI Design
With the new UI display, all marketplace messages will be displayed and integrated in one Ginee Chat platform. All of these messages include unread or unanswered messages, so message processing efficiency will increase by up to 20%.
System Optimization
All issues related to message delay have been optimized. With this latest system optimization, you will be able to send and receive messages more quickly, stably, and accurately.
Providing Lite Version Website of Ginee Chat
On this Lite version of the website, you will find it easier to process marketplace messages, because Ginee Chat has developed a more efficient version, where you only need to open Ginee Chat via the Chrome browser without having to download the Ginee Chat application.
You can access Lite version website of Ginee Chat on the link here, https://chat.ginee.com/
Features That Are Already Available in Ginee Chat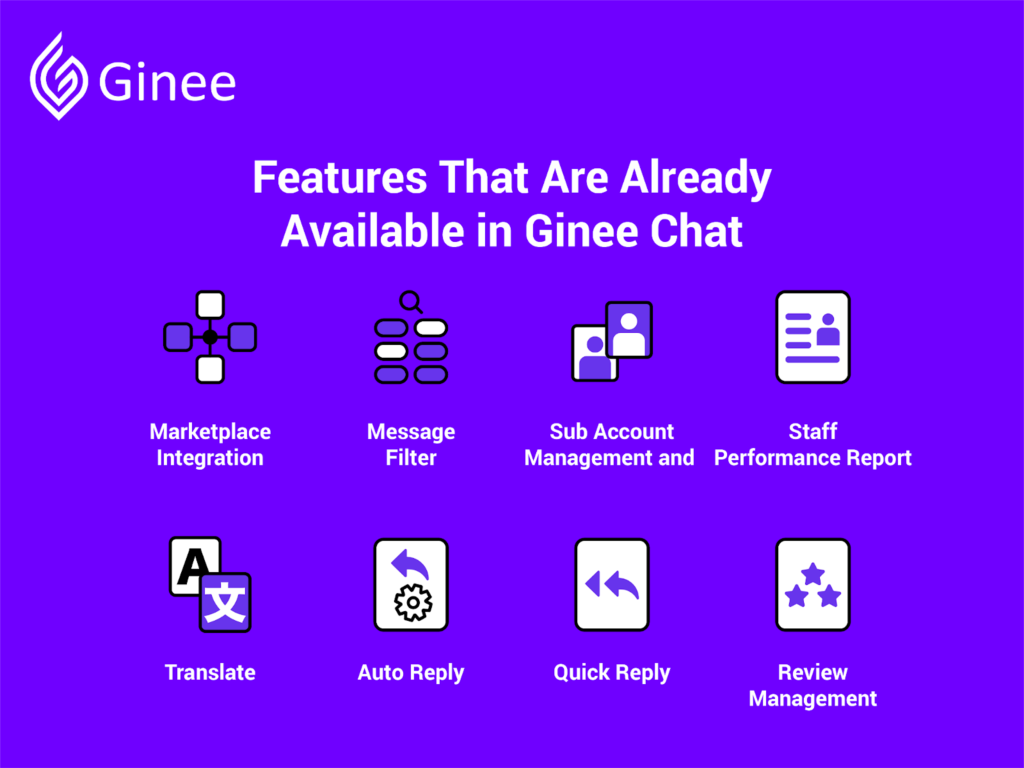 Not only system updates, Ginee Chat has also prepared optimized features. The following is an explanation of the features available in Ginee Chat.
More Complete Marketplace Integration
Ginee Chat has been able to integrate with various well-known marketplaces such as Shopee, Tokopedia, Lazada, Bukalapak, and JD.ID. This means that you can operate all messages from online stores that you register in the marketplace on one platform.
Message Filter
In the message filter feature or what is called the Advanced Filter, you can set to display unread or read messages.
Sub Account Management and Staff Performance Report
You can share sub account roles for each marketplace admin. With this feature, you don't need to be overwhelmed by dividing tasks and seeing admin performance. Because, you can see the performance reports of each of your admins in real-time.
Auto Reply
This Auto Reply feature applies to the Shopee, Tokopedia, and Lazada. With this feature, you can set the content of the automated message along with the time the message will be sent for different online stores at once.
Quick Reply
The difference with the Auto Reply feature is this Quick Reply feature makes it easy for you to set templates for your messages and define shortcuts for each of your message template. This Quick Reply feature can be used for the Shopee, Tokopedia, and Lazada.
Review Management
As the name implies, the Review Management feature will help you to reply and view reviews from customers. It will be easier for you to reply to reviews, including getting notifications of negative reviews. So, the more responsive you are in replying to customer reviews, of course, the greater the chance that you will avoid a marketplace penalty.
The Ginee Chat Surprise Is Not Over yet, There Will Be New Updates in September
In September, Ginee Chat has also prepared two surprises for Ginee's loyal merchants. First, Ginee Chat will be integrated with TikTok Chat, so for those of you who have an online store at TikTok Shop, you can already manage customer messages through Ginee Chat.
Moreover, Ginee Chat provides a mobile version for Android. You only need to download the mobile version of the application, then you can automatically manage all incoming messages that have been integrated into one Ginee Chat platform.
Those are all the features that are already available in Ginee Chat, as well as an update in September. Ginee Chat hopes that on this 2nd anniversary, Ginee Chat can continue to facilitate your online business operations through a marketplace message management system that is combined into one platform.
Use Ginee Services to Help Your Business Grow Faster
Ginee is ready to help you increase sales and grow your business faster. Especially with Ginee Chat, which can make it easier for you to manage customer messages from various marketplaces at once.
In addition to the free service provided by Ginee Chat to celebrate its 2nd anniversary, you will get a discount of up to 20% if you subscribe to Ginee Chat for a period of 1 year or more.
Please download the Ginee Chat application for Windows and Mac at the following link:
Besides Ginee Chat, Ginee also has other services ranging from product management, stock, and even sales reports.
Ginee has also integrated with various major marketplaces, e-commerce, and social commerce such as Shopee, Tokopedia, Lazada, Zalora, TikTok Shop, and so on. Register now for Ginee Omnichannel and enjoy the convenience of managing your online store!