Surely you are a marketplace user who has purchased products online, right? For example, if you buy through Shopee, the product you received does not match the product picture you saw when you placed the order. It is possible that the product was damaged during delivery. To resolve this, you can apply for a return. How do I return items at Shopee, if so?
Why Return Goods at Shopee?
Do you already know the meaning of money back? Well, a refund means returning something. In this language, what is meant by a refund is that you can return the money or the product if you are not satisfied with the product received from the online store.
Almost all marketplaces have their own features to make it easier for users to return goods. One of them, Shopee. Sometimes the items sold by the seller in Shopee do not match the order purchased by the buyer.
Do You Want to Manage Multiple Marketplace Just by Single Person?
Of course you can! You can handle multiple stores from all marketplace just by single dashboard. Cut your Business's cost, and Boost your Efficiency at the same time.
This may be due to several factors, such as the seller sending the wrong product because the order was delayed, the product was defective and unable to re -check the quality, or the product was damaged while in expedition service due to comparison with other products.
Shopee not only provides attractive features for its users, but also provides maximum service. Features available at Shopee are Shopee Mall, free shipping, discounts, vouchers, Star Sellers, and more. Well, there is also a Shopee item refund service and a Shopee refund if you really feel that the product you received is wrong.
Terms of Returning Goods at Shopee
How do I return goods at Shopee that have been received? Maybe you often ask what to do when you receive a package that doesn't meet your expectations, right? But, before that, it is good that we know the terms and conditions listed in the Shopee marketplace first.
You can request a refund if the item arrives at your place, the product is damaged, defective, or incorrect.
Delivery of the return of goods must be approved by the seller concerned as the
seller may refuse the return of the goods on the grounds that the"changed his mind"
Seller and you have a prior agreement, if the product received is not suitable, a refund can be submitted
You must have proof in the form of product photos when received
you have not completed the processing transaction. To find out, you can see the status of the order. If you have not clicked "Order Received," then you can still request a product return.
Returns of goods have not passed the warranty period from Shopee.
Funds will be refunded to you if the seller has received the item you returned.
Funds entering your account will be listed as a ShopeePay balance or balance on your credit card. These funds will be tailored to the payment method you choose during the product payment process.
How to Return Goods at Shopee and How to Return Money to Shopee
Once you've read and understood the terms and conditions, it's time to apply for a return of goods at Shopee. Here are the steps you should follow!
Your Selling Stock is Messing Up? You Need Help!
Ginee Omnichannel allow you to automatically sync every stock from all of your online stores. It's faster way to helps you profit!
How to Return Items Other Than the Shopee Mall
Check this out!
First, Open a Shopee!
From your Shopee App, click "Me" and find your order in "To Receive". Click your order, then click the "Return / Refund" button at the bottom of the Return Page
Select the Order You Want to Edit
Next, select "To receive" on the "My Purchases" page.You will be directed to the "View Purchase History" page, then click to "Return/Refund" at the bottom. The next level is that you have to select the product you want to return to the seller in Shopee, finally, select "Submit."
Keep in mind that you also need to enter a relevant and complete reason for the return. your choice is:
I did not receive the order
Product received is incomplete
Product received
does not work Product received does not work properly
This product differs from the description or picture
If you select the reason, upload a product picture as proof. upon receipt.To confirm the reason, you can add information in the field "Description", enter your email address and a, and click "Submit." After that, the process of returning the item at Shopee has been successful.
A little note for you: if you buy several products at a discount, then the return must also be all products, not just one product.
How to Return items from Shopee Mall
Starting from the Shopee App
After you open the Shopee app on your smartphone or other device, click the "My" menu> "My Order"> "Shipped"> select the product you want to return> "Order Details."
Shipping Product Returns
In the "Order Details" menu, you can click "Return/refund", then select a clear reason for your return in the "Reason" column.
In addition to the reason, you must also add a product image when you first receive it. This is intended as strong evidence to support the reason for returning the goods. Don't forget to also fill in "Notes," select "Shipping Services," and "Your Email Address." When all is said and done, click "Confirm," and "Submit." The process is complete. 
Pictures of the stage can be seen below.
Those are the steps to return the product to the seller at Shopee! Don't forget, yes, if you are a buyer, you must enter the return receipt number in the Shopee app within a maximum of 5 days after the return application is approved by the seller and Shopee. Come on, don't just be a buyer at Shopee, but also sell at Shopee!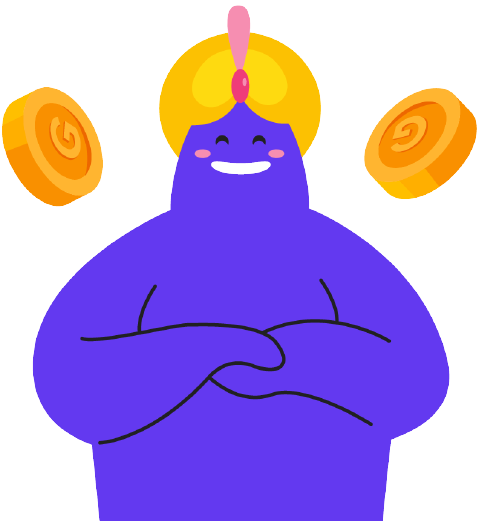 Enjoy Reading Our Article and Want to Know More About Ginee?
Are you an online seller that has lots of stores from multiple marketplace like Shopee and Lazada?

Well, you're in luck because Ginee can help you boost your business's efficiency and profits!
Have an Online Business at Shopee? There's Ginee Omnichannel That Will Help!
If you have an online store registered with Shopee, it's a good idea to use an online store management service called Idea to Ginee Omnichannel to save time and money! Also, if you use Ginee, chances are buyers in your online store won't be able to return the item to you. Because Ginee's advanced features will make it easy for you to increase store sales and service!
There are many features in Ginee; there is product management, stock, orders, promotions, sales reports, Ginee Chat, and Ginee Fulfillment. For example, if you use the order management feature, you won't be burdened with managing all incoming orders or shipping the wrong items. The same goes for the other features!
However, using Ginee will be extremely beneficial! Now is the time to register with Ginee Malaysia for "FREE." Let's go! Let's drive sales while maximising customer service with Ginee's help!
Upload Products to Shopee and Lazada

Automatically

! How?
Ginee product management allow you upload products to all of your online stores from all marketplace just once! Save time, save cost, save energy, join Ginee Now!